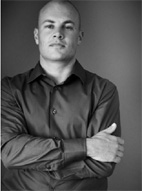 STOP!  Before we go any further I have a few confessions to make…
I am not a 'trusted', well known figure that has been a part of the fabric of Wall St for the last 47 years like Bernie Madoff… was.
I have not got an MBA and have never received a Nobel Prize in Economic Sciences or co-founded a hedge fund like Myron Scholes who helped found LTCM (Liquidated in 1998 after losing $4.6 billion).
Nor have I ever worked for a big successful financial services firm like Lehman Brothers or Bear Stearns… were.
However I have been described as 'ill educated' because I never went to university.  Hey, to be honest – I am a Nobody from Nowhere (New Zealand actually)!  So what the heck qualifies me to talk about the stock market with anyone?  Results…
The stock market was not always been a place of profit from me though, many mistakes were made and much money was lost before I learnt how to make money.  Read the long painfull story – (BooHoo)
Now I want to help you avoid the mistakes I had to make along the road and ETF HQ is my opportunity to do that.  Are there any topics that you would like me to cover?  What is your single biggest question about ETFs, investing or trading?  Just leave your questions in the comments section.
To your profits
Derry and the Team at ETF HQ.